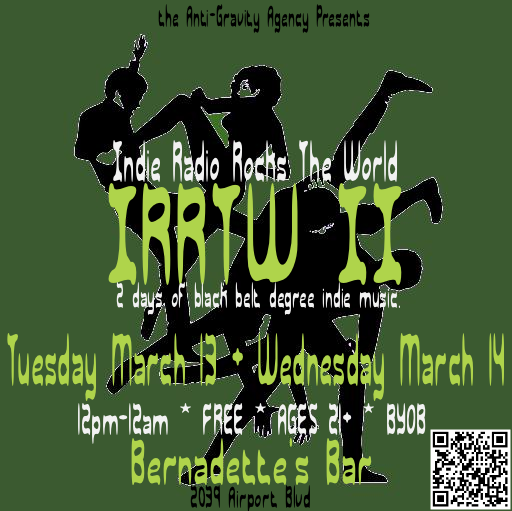 Do512 | Eventbrite | Facebook | Plancast
Add us to your SXSW 2012 Sched: Day 1 & Day 2

Presented by Anti-Gravity Agency, Indie Radio Rocks The World is an all-day unofficial music showcase happening during SXSW Music Fest, celebrating indie music on and off indie radio with talented artists from around the world. 
Our mission: To spotlight the influence of indie music artists and indie radio on culture—locally, regionally, nationally, and internationally—and the importance of indie radio (whether on air or on the internet) in connecting listeners with art and artists, and social causes, and of course, to ensure music-loving participants and attendees have a great time!
Unofficial SXSW 2011: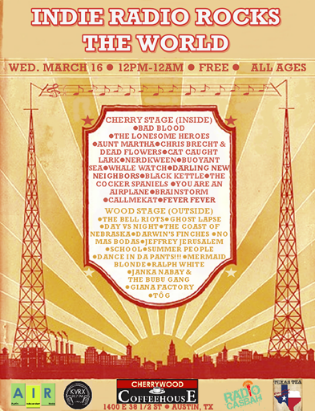 Do512 | Eventbrite | Facebook 
Join us for a day and night of indie music Wednesday, March 16, 2011 @ Cherrywood Coffeehouse. Live music starts at 12:00 pm.